Biography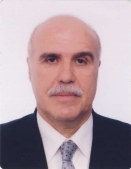 Mr. Kopsidas Evangellos M.D.
Dr Copsidas was born in March 24th, 1947 in Athens.
He attended Primary-High School, both in U.S.A and Greece, graduating in 1964.
1965 – 1972: He studied Medicine at the National and Kapodistrian University of Athens.
1972-1973: Practice in General Medicine in Edipsos of Evia.
1973-1975: Practice in General Surgery in the General Hospital of Piraeus.
1975-1980: Practice in General Surgery, Urology, Obstetrics, Gynecology at the University of Nottingham in England.
1980-81: Headmaster of the Obstetrics Department at the General Hospital of Molaoi, in the region of Laconia, Greece.
1981-86:  Private profession practice as a gynecologist at "IRA" and "Eugenidios" maternity clinic, as well as in the ontological department of "Agios Savvas" Hospital, Athens.
1986-Today: Private profession practice at "Lito", "Iasos", "Leukos Stavros" and "Eugenidios" Hospitals.
2009-Today: Member of the scientific council of "Lito" maternity clinic, which is also a member of the MIG health group.
Dr Copsidas has been included in the section "Greek Personalities 1997-2007" of the book "Biographies of the Modern Personalities of the Ecumenical Hellenism".
His biography is also included in the "Who is who" European book.
He has specialized in Gynecological Oncology and Urology, where he gave special emphasis in the urogenital fistulas, as well as in Gynecological Endocrinology. Specializing in the field of obstetrics, he has focused on the invasive obstetrics, aiming at normal childbirths under difficult circumstances.
He is a member of the Athens Medical Association.
He has the right to practice medicine in the United States of America, in the United Kingdom, as well as in other regions of E.U.
He is also the author of many scientific books and he is considered as an expert at his field.